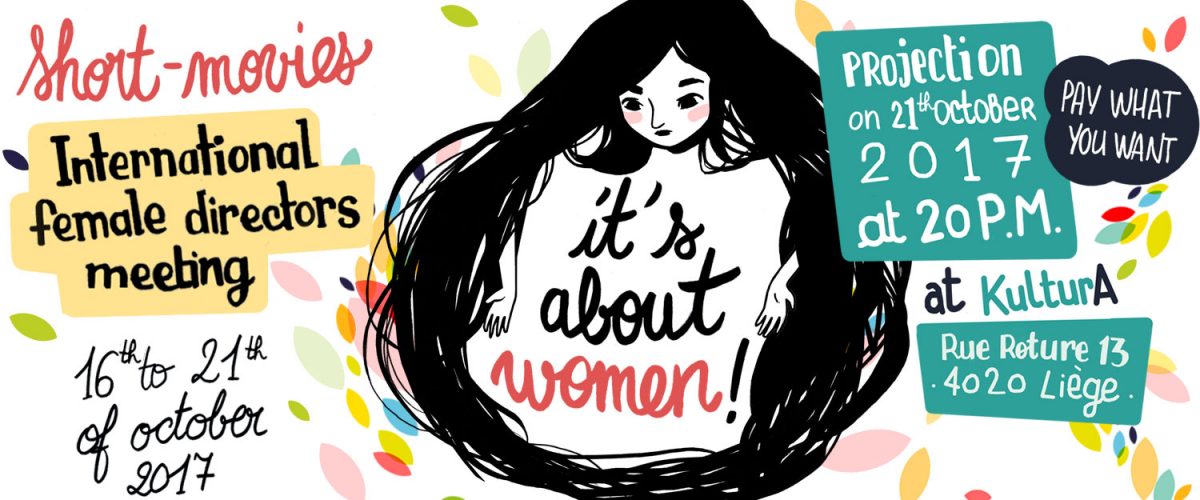 Our next event will take place in Liège from 16 to 21 october 2017
We'll have an international meeting with some female directors from Marocco, Turkey, France, Belgium, Kosovo,…!
Don't worry, our meeting is also open to all participants (men and women) as technicians, actors, actresses, DOP, musicians,…
We'll be around 40 people,  during 5 days to make short movies together with a public screening at the end.
Screening will take place on the saturday 21 of october in Liège, during the "Festival Voix de femmes"!
More informations are coming soon! We are looking forward to see you !
Contact, informations : kinoliege@gmail.com
With Fédération Wallonie Bruxelles, La Province de Liège, Instants Productions, Le Festival Voix de femmes.